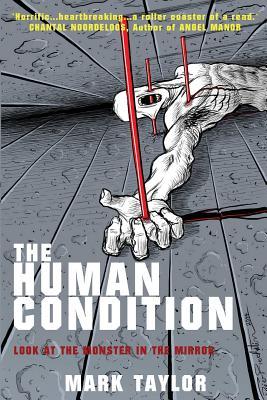 A great collection of disturbing and well written short stories.
Each story is different, but they are all dark and foreboding.
The author describes perfectly the horrific and unique, but plausible, lengths that each character will go to, to achieve their goals.
Synopsis:
Take a good look at yourself in the mirror. Ask yourself what you are truly capable of. Don't lie...your reflection will know. The Human Condition is about the deepest, darkest part of the human mind-that part of us we suppress. But what if...just for a moment...we let the maladjusted you out to play? Would you be capable of the demented? Of maniacal, deranged violence? This collection of macabre short stories will have you on the edge of your seat as you come to realize you are not that different from the monsters in these tales...the ones hiding in polite society...the one in the mirror.
The Author:
Mark Taylor's debut novel crash landed on planet earth in 2013. Its dark brooding style benchmarked his writing and has led to further releases of novel and short story collection alike.
While most of Mark's work is macabre, occasion has it that he will write about kittens and daisies. Just not very often.
Some say he is a product of his environment, others, a product of his own imagination.
Whichever it is he works happily, portraying dark existences on this planet and others. He relays his fears and doubts on his characters, so always has a smile. If Mark is real, as some say he is, you might find him in England.
Perhaps.