This touching and emotional story follows Oliver on his journey to manhood, after losing his parents, being forcefully transported to Canada and being 'adopted' by a family far from his home. It is a realistic, thoroughly researched historical fiction that flows well. All the characters are thoughtfully developed and I felt for Oliver, Simon, Liza and even, towards the end, for the cruel and flawed, Pritchard. I was a little disappointed with the ending, which seemed rushed and was set many years after the main story.
I received an eCopy of A Casualty of Grace from the author in exchange for an honest and unbiased review.
Synopsis:
Oliver and Simon are young brothers who are unexpectedly orphaned and left alone in the world with nobody to care for them. Now, all they have is each other, and the threat of being torn apart becomes painfully real. The promise of a good home together in distant Canada eases their fears, but it is a promise that is destined to be broken.
After being separated from Simon, fate delivers Oliver to the Pritchard farm, where Liza Pritchard, a woman struggling with her own fractured and afflicted life, sees in Oliver the family she so desperately wants. But Oliver has to contend with her husband, an angry and violent man, and he can't see past the terrible life he has been thrust into. Both Oliver and Liza have much to learn about faith and forgiveness, and together they embark on an emotional journey that will change each of them forever.
The Author: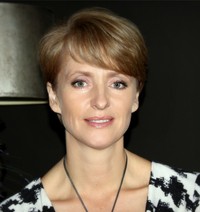 As a writer, Lisa Brown is
intrigued by the natural order of life, of the sometimes serendipitous and sometimes cataclysmic results of life's random and unexpected events and how they can echo down through the generations.
Digging into the past has led to the discovery of a wealth of fascinating people, places, and events, and a desire to tell some of the stories. It is the ones having to do with Canada that she am most passionate about.